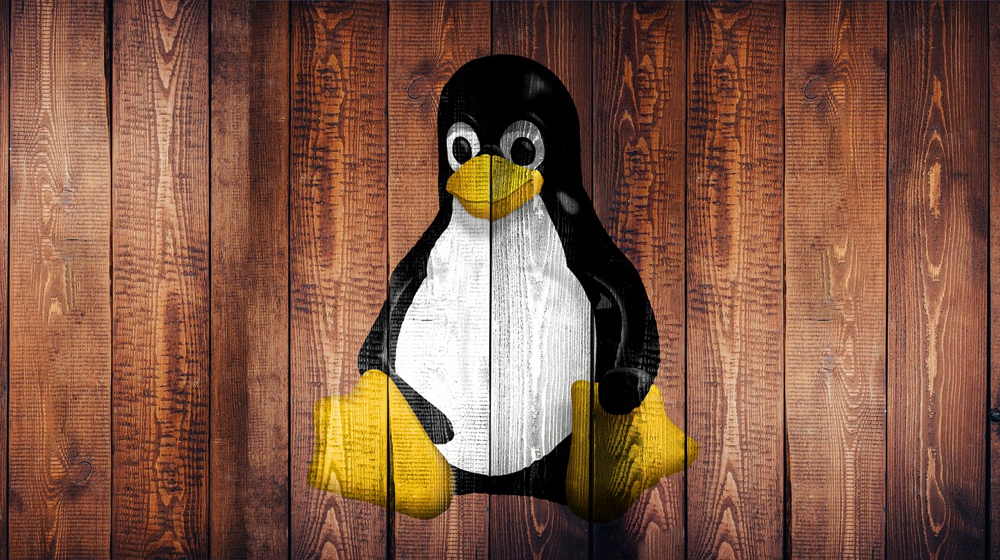 Open Source What good is that?

The term originally comes from the computer scene. There were and there are many programs, which are chargeable. There are people all over the world who unite their skills and talents on a voluntary basis and make them available free of charge. They do it not for the sake of money, but because it gives them pleasure to volunteer, to guide their creativity and energy into something that really means something to them. Something in which they can realize and perpetuate and give to other people.
Together, they create and improve their own open source products and put them online as downloads (for free). The source code is usually not protected (open source) and anyone who wants to contribute can bring out a new, better version. Here is a small, incomplete list of some Open Source projects, with similar paid products (in brackets): Firefox (Internet Explorer), Linux (Windows), Open Office (MS Office), Gimp (Corel Draw), etc. Some of these Open source projects, paid offsets or add-on products have been developed that provide new jobs with better solutions.
O.k., so far only software was mentioned? What does this have with houses or other products, e.g. Do furniture, cars, plants etc.?
Well, the basic idea is the same. If we get rid of the fact that this approach can only be applied to software, there are many possibilities open source-based, to bring free or at least cheaper alternatives for all possible existing products in the world. Anyone who spends no money does not have to earn a living, and whoever delivers wonderful services will certainly benefit from it in some way. Only the right people are allowed to enjoy it and see meaning in it.
The more people know about it and get involved in some way, the better it is. Therefore, we thank you for sharing this information with as many friends as possible.
Sunny greetings
LEO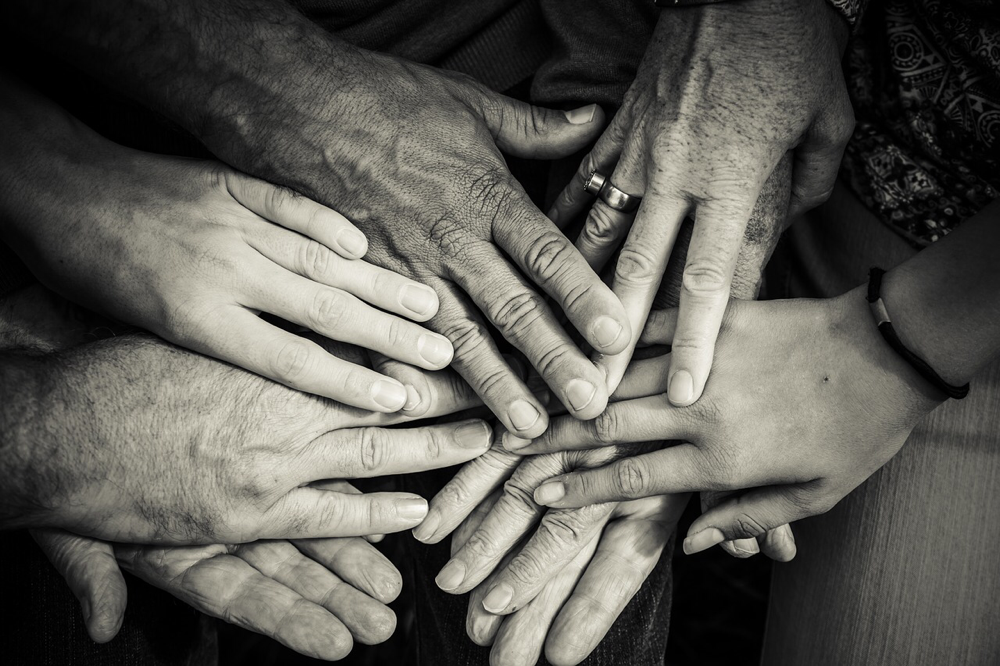 Difference between company and community ?
There are enough prefabricated house companies. Our approach is different. We want to work together, in the commnity, to build the houses and share the construction costs.
The whole thing is cheaper, because all the plans and the know-how, the entire community worldwide, are provided free of charge.
If you want, you can start alone with the main module and expand later. But you can also team up with 3 other partners, and build a 4ComCom bungalow together.
There is the possibility to share land or even get lent for life. For this purpose, we call land owners who support our project or want to build a com bungalow with others.
We are happy about anyone who wants to join or help.
And we are grateful for this information being passed on to as many people as possible.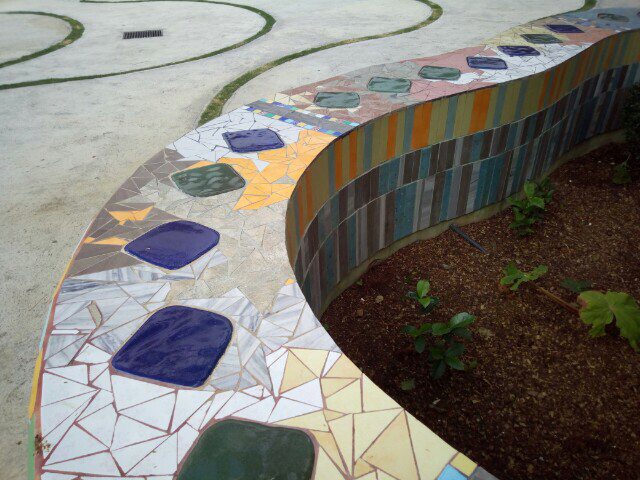 Lower construction costs and at the same time more beautiful living?
Not everything has to be bought new. The reuse of material reduces the cost of home ownership. With creativity and artistic imagination, just by doing so, something very beautiful and extraordinary can arise. A magic word is called "upcycling". By upgrading, from used (waste) materials, new construction & furnishing components. From old tiles, e.g. beautiful mosaic floors, walls, tables and benches arise. Take a look at Gaudi Park in Barcelona. Also, glass bottles can e.g. be laid as walls.
Earth ships are built mostly from recycled material. However, rubber tires and plastics can release harmful chemicals into the indoor air, so you should be well informed beforehand what belongs in the future living room or bedroom.
There are properties that are not finished, abandoned or intended for demolition (for example, wooden barns). Some of them may contain usable building materials (e.g., doors, windows, tiles, etc.). Ask the owners for permission to upgrade the good stuff for free or buy it for a small fee. Much is carelessly thrown away by people or, for example, offered on ebay or used markets cheap.
In our forum you can build your classified ads (search / bid), around the topic, building material etc. adjust or find something suitable. Anyone who gives away building materials or wants to donate for a small amount can do so there.
Which possibilities of cost reduction do you come up with?
Tags: upcycling, recycling, building materials, earthship
Welcome, dear
 visitors of the blog!
I greet you warmly and I am glad that you are here now.
On these pages you get in advance a lot of information about our open source project. Comments are possible here, but editing takes place in the forum. If you want, you can become a member and actively support us.
On the one hand, our project will be as good as its members, on the other hand, we only need a handful of people to work together, share the costs, and create something wonderful. And you do not even need to be an expert or a gifted person.
Just because I feel the harsh wind, the avoider, the bearers, etc., I know that we are on the right track. Unfortunately, there are also such people, which are excluded for the protection of the members and the project. Attacks can be inconspicuous and subtle, but when they are noticed, we can all respond appropriately.
Our goal, namely to come together as cheap, safe, high-quality, as possible in our own home, may be and remain the main theme. Other topics are secondary in relation to this.
And I wish all of us:
Have fun, good interpersonal contacts and mutual success.
Sunny greetings
LEO
ComBungalow: Alone we pay rent, together we are rent-free owners!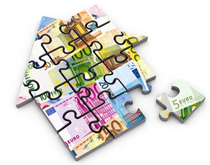 Do you want to give away 1 million euros?
Anyone who has to pay rent may have gotten used to it. Every month at least half of the hard-earned money is deducted forever. In Germany, 500 € rental costs per month are not uncommon. That makes 6,000 € per year, 300,000 € in 50 years and 500,000 € in 84 years. If the money would be invested with interest, you get on 1 million €, which is gone forever. The prices for normal real estate are very high. The free money is usually not enough to build up capital. Anyone who graciously gets a risky loan because he has a "safe" job for the time being, can pay back the sum all his life, twice as much (because of the compounding effect). Money costs lifetime, so we can also say that half of the life is spent on working out rental costs.
ComBungalow helps to drastically reduce the cost of your own home. This happens e.g. through open source, sharing of costs by 4 owners, mutual assistance from the community, etc. Our community can lend each other the money without interest or rent purchases. If you are a gifted craftsman, you can contribute your work to the common house. If you have two left hands, you can let the others help you for a suitable balance. As with all OpenSource projects, which unfortunately are almost exclusively made in software development, a free, consistent product is constantly being developed and improved by all. Everyone benefits from the experience and knowledge of all those involved. The ComBungalow is not personal or local, it can be built and developed by anyone, anywhere in the world. If you look at the initial invoice, it will be clear whether it is worthwhile or not.
Sunny greetings
LEO
ComBungalow:
We pay rent alone, together we are rent-free owners!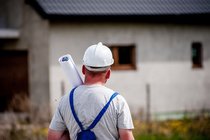 Open Source Mini House (Tiny house)
House in the house
The construction of a ComBungalows may cost as little as possible. Since it is a construction consisting of four individual residential units, the construction costs are divided by 4 owners, divided by four. At the same time you are not alone, but can help each other build.
In order to make ComBungalow as inexpensive and at the same time as high-quality as possible, the creativity, the abilities, the commitment and the involvement of all interested people are helpful in the initial phase. In this way, we create architectural and architectural drawings with water and electricity laying, roofing and all the know-how needed to build a com bungalow.
Since there are countless variations, e.g. Through the use of various construction designs, dimensions, building materials and construction methods, we set specifications and standards for the ComBungalow right from the start. This is how we can develop, build and contribute our experiences together. It would be ideal if we use the best components that are cost-effective to free anywhere in the world. In this way we stay with the ComBungalow on a common denominator. Of course, it remains up to the builders themselves to remove in detail from our recommendations.

Bilingual launch
At first I wrote everything in German. I was soon able to find out that English communication in international exchange is very important. That's why I am working hard and diligently translating everything into English. The double effort also costs me twice as much time. For now the blog will only be responsable in German (if you like, use the Forum).
Yesterday I (also thanks to Erik from America) visualized many inspirations in a PowerPoint presentation bilingually. Also, I have designed a logo, the C looks like a human and the O could be interpreted as a world or as a round thing. Com. stands for community and because the "C" is not really a "C", the first word is OM. As soon as I get to that, I will put the presentations in the forum. But even so are some magic symbols included, which anyone can find themselves interested.
Now I'm ready to introduce the ComBungalow project to the general public and to hang the big bell. Facebook forums, open source forums, other forums that pursue the theme of cheap to live and live free.
I wonder what channels and advertising opportunities are still available to bring the project around the world faster to the general public. Maybe I find in the forum some hints or even helping hands? I would be very happy.
Sunny greetings
LEO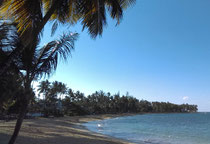 Conventional construction method and Turnkey construction (furnished).
Due to the intensive participation from our community so far ;-), we have decided the next steps and initiated the realization of our vision. 
For this, we let build a prototype house, according to our design, from specialized companies, with common construction methods. 
Doing so we will gain a lot practical experiences and get a demonstration- and holiday ComBungalow.  We will build the first ComBungalow, in the Dominican Republic, near the most beautiful holiday dream beaches. It will be a bungalow with 4 private Appartements.
All who are interested in actively or financially participating our first ComBungalow Project are welcome. Please use our contact form in the blog with the respective subject. 
Sunny greetings
LEO & MARIA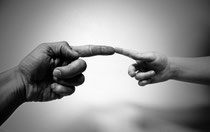 Sponsors and donors?
For the world's first com bungalow in the Dominican Republic, we still have plenty of promotional spaces to award. Manufacturer of e.g. Windows, doors, tiles, kitchens, roofing, furniture, sanitary facilities, bathroom, lamps, insulation, etc. are hereby invited by us to sponsor our ComBungalow with their products or equip. Preference is given to ecological, nature-related, health-promoting, materials and solutions. Upon request, sponsors or donors will receive a badge on the sponsor's or donor's outer wall, the resulting ComBungalows as gratitude and for marketing purposes. We distinguish between a collective plaque, only with name and a single plaque with logo and web link, which is attached but only from € 1000 worth of money on the wall. In addition, everyone who wants to support the project and to be named, will be published on our website. We are open to all offers from sponsors, although not everyone will and will be included in the project.
We look forward to contacting potential sponsors or donors. Anyone who knows potential sponsors or manufacturers of suitable products can help enormously by making them aware of our project.
Sunny greetings
LEO & MARIA
Kontaktlink: https://combungalow.jimdofree.com/community/kontakt/ 
Blog und weitere Infos unter: https://combungalow.jimdofree.com 
25.04.19
Nature-Village project
Our settlement is intended for all loving people in the world. Regardless of which origin, religion, language, diet, age, gender, skin color, etc. All those who want a free happy, healthy, close to nature, loving, self-sufficient life, in harmony with nature, humans and animals. To all those who want to realize themselves in this life and want to experience their daily routine and their favorite activities independently. They want to do what pleases them instead of having to earn money. However, if you just want to lie down in the hammock, drink alcohol and let yourself be supported by the community, you're in the wrong place here. We see ourselves as enterprisers, back to nature and not as refugees, from a destructive and exploitative society. Splitting criteria (such as political left or right, faith, origin, etc.) are uninteresting and undesirable to us. No one is forced to do anything he should believe or know. Everyone has their liberties as long as he does not violate the freedoms of the community. For this purpose, rules are introduced that make a loving, functioning community life possible and to which everyone is entitled to adhere. Social status, finances and consumption were the values ​​of the previous culture. Our new values ​​are based on love, compassion, fellowship, justice, freedom, beauty, harmony, symbiosis, peace, joy, dance, song, socializing healthy food, but no drugs, alcohol or any negative technologies and sounds. The settlement is designed so that we will have minimal fixed costs, as everyone will create their own private, cheaply built apartments. Anyone can plant the permaculture plants he likes to harvest on the area near them. Self-responsibility means that everyone lives so that the community is positively influenced by it. There will be many opportunities to get involved and to realize yourself. An independent school, a university, medical care, shops and workshops are also planned.
If you feel positive and would like to participate, you are welcome to contact us and express your interest. The others are allowed to stay in the hamster wheel.
Sunny greetings
LEO & MARIA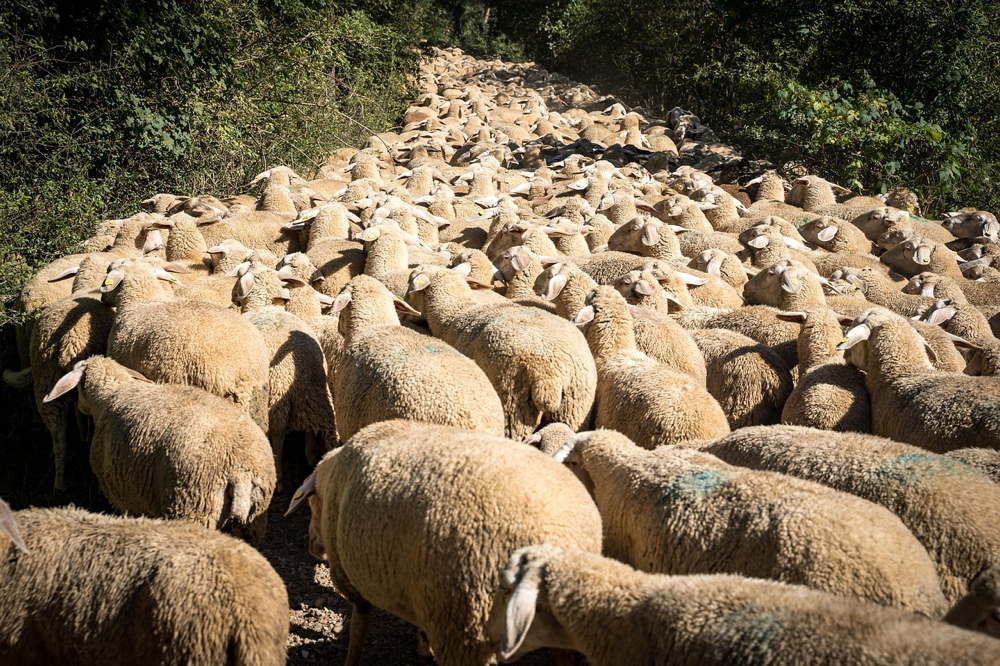 As you can see in the picture, there are 4 different phases in the Nature Village project. Our project is currently still in the development phase. We have not yet decided on a land and a special plot. First, we need contact and the help of pioneers. We call on all developers, planners, land owner and financiers, as well as all professionals, to support and help us now in this phase. In the next phase, we will add craftsmen and then nature designer. Only when the first houses are habitable, the first ComPeople (community people) can move in. No matter how you want to participate, it makes sense to get in touch now, as the seats are limited. And who comes first, the first serves.
We look forward to hearing from you. Please let us know if you see yourself as a pioneer, craftsman, nature designer or ComPeople. We would also like a meaningful description about you, your skills experience and preferences, as we may be allowed to make a selection. Please use our contact form: https://combungalow.jimdofree.com/kontakt/
If everything works out, we'll see each other soon.
Sunny greetings
LEO & MARIA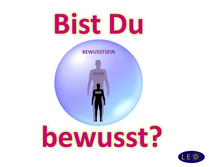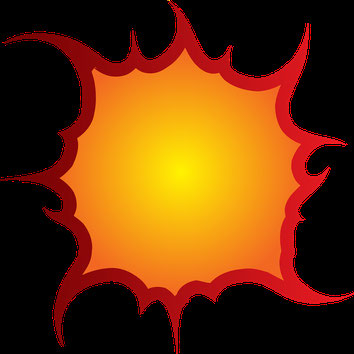 Hurray, we have two names for our projects!
SAMANA
Our first Nature Com Village project has received the name "SAMANA". Not only because it will be built on the half isle Samana, in the Dominican Republic. The word comes also from Sanskrit and means i.a. Peace, pacification. 
"HolyDays"
The world's first "prototype-holiday- investment-marketing-ComBungalow " will be built in the Dominican Republic. To mention it a little easier, we have named it "HolyDays". 
With this first project we will ensure the contacts, experiences and technologies, which are needed to realize and build the Village SAMANA. We have already checked some possible building places near the beautiful beaches. With the addition of new technologies and know-how from our community members, together we will be soon able to build it. For this we will use the modular open source ComBungalow wood construction method. We have already contact, with interested people, who would like to participate active and financially in this project. But we want to choose the right people, who are both technically and financially suitable for us and this first project. For that we are willing to wait some days more and drink some TEA. Who would like to participate, is invited to contact us, with the contact form on our website.
Aside from the two project names, there is plenty of news to report. After the initial silence, the wind pulls now and we get going ahead. Today I (LEO) developed, an ingenious cost reduction solution that I will publish soon.
Until then we wish you all the best and
Sunny greetings
LEO & MARIA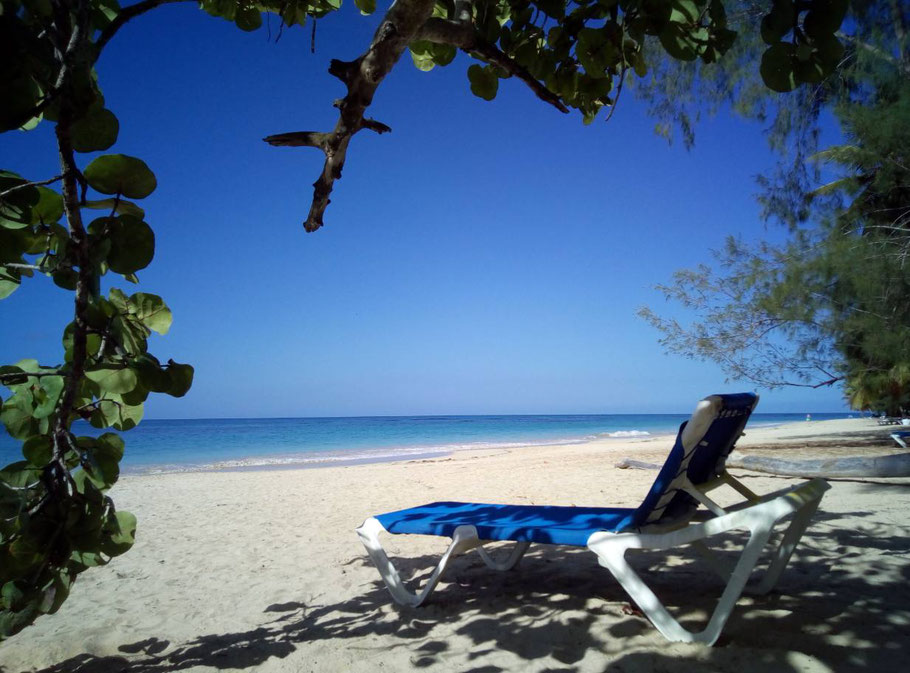 Hi,
we LEO & MARIA have created two videos for you. In the first one we introduce the ComBungalow concept. In the second video we present the world's first ComBungalow. This is a vacation project in the Domenican Republik. We call it "HolyDays". For this project, we still offer posibilitys to participate.
Have fun watching and thank you for forwarding.
Sunny greetings
LEO & MARIA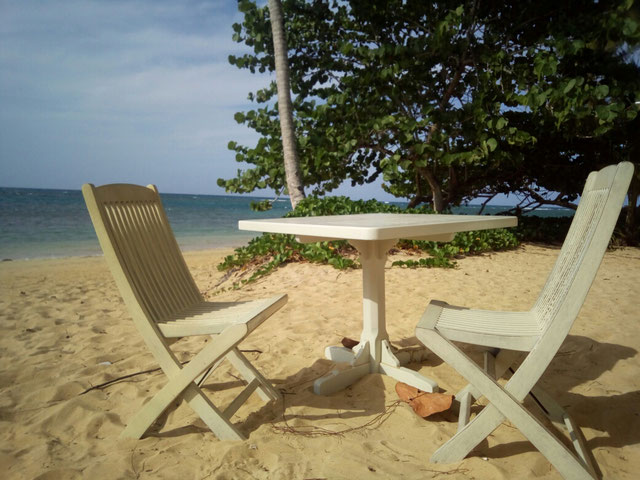 As already described in the blog, we named our construction project "HolyDays".
We will build - not only - for our community, the first reference, prototype,  demonstration and holiday bungalow, in the Dominican Republic. ;-)
This project offers us builders the chance to build affordable holiday apartments which are many times the value, they will cost. The apartments can also be rented to vacationers, which makes the whole thing even more profitable.
At the moment 3 more co-owners have the chance to participate in the first ComBungalow. Since the quality of the ComBungalows is very important to us, we would like to have professionals who, in addition to their financial participation, also bring with them a wealth of know-how and craft experience in building houses. If you want to keep yourself out of work, you can substitute yourself with capital. As soon as all owners are on board, the realization of the first ComBungalow will begin..
This way, we will create the world's first com bungalow, as inexpensive and yet as high-quality as possible, in a beautiful seaside vacation place, in the Dominican Republic.
We will also publish the insights gained and our know-how, open source (for example, as films, photos, testimonials). This will be the first com bungalow, a place of creation, encounter and getting to know each other. Anyone who wants to view the com bungalow or build one, can make a holiday with us, live rehearsal and decide whether he likes it.
So dear, financially blessed and capable construction experts, if we have aroused your interest, then just get in touch with us.
Sunny greetings
LEO & MARIA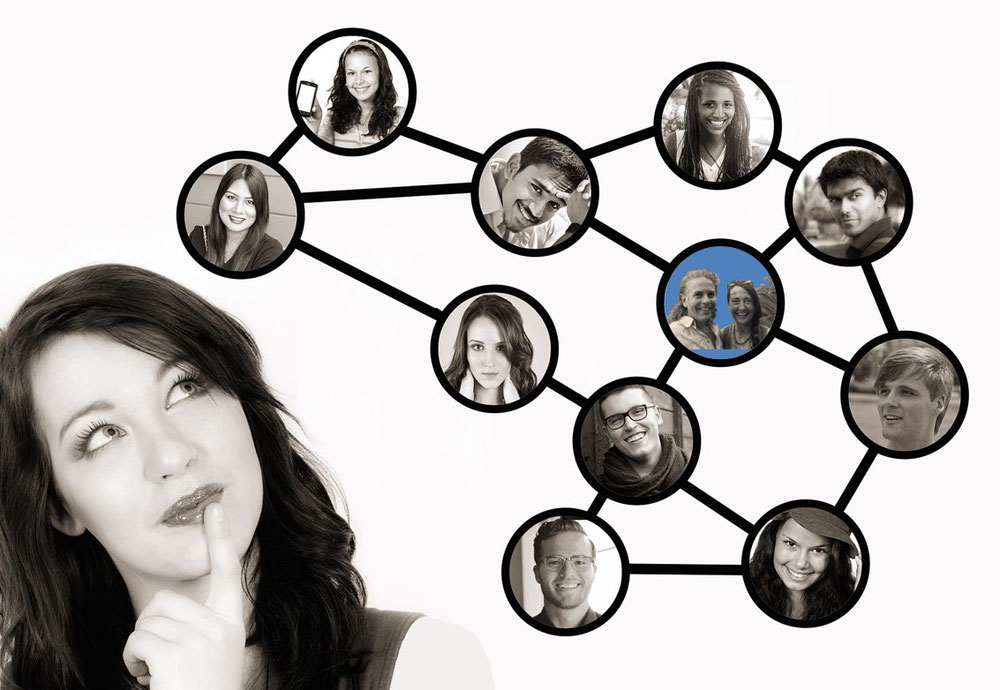 Everybody is important! What can I do, I'm just a ... ? It is not necessary that you participate in a technical or skilfull way. You would make us all happy, especially your friends, relatives, acquaintances, etc., if you would introduce us to each other. No matter if you spread our link or talk to someone about our ideas. We develop the power of realization through networking. Networking often reveals the case, that the friend, of the aquaintance of a friend, the appropriate one is. For example we have met at lunch Hector and told him our ideas. He introduced us to his acquaintance Carlos and Rosanna. Carlos is a constructor from the USA. His wife and he have had a similar vision as we have for years. 
The more people learn about the benefits and advantages of our community, the more they can get involved. In the interplay will find the appropriate partner, which will make the thing better and more useful for all. We forecast a global, cross-lingual network that is used by all and will be advanced by some hundred of people. At the moment I am (LEO), in the forum a lone fighter, for the good (open source) thing. You can change that by making us better known.
Please help us to do everything possible to make us better known. No matter what it is. We leave it to your creativity. Do what makes you and others happy or what appears in your intuition. That will be the best thing. 
Thank you, also on behalf of the ComBungalow community.
LEO & MARIA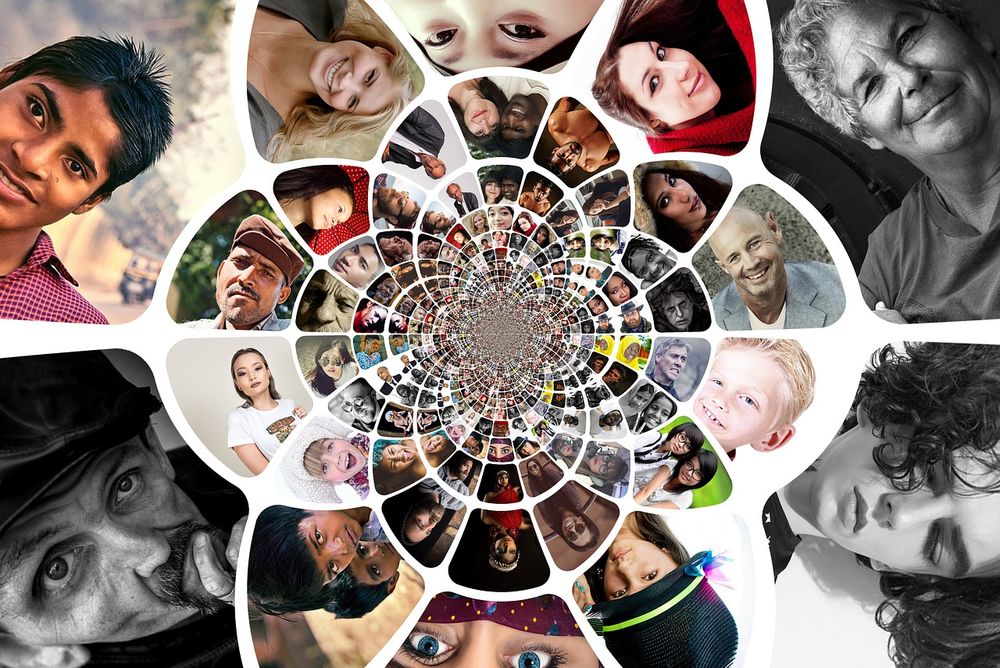 We want to reduce the costs of a private home to a minimum. Instead of being in financial debts for a lifetime and have to work for it, our approach is to start with a small but affordable housing and then expand it as much and as soon as we can. Instead of paying for everything on our own, we divide the costs and the work. For this, we combine 4 separate apartments, fully equipped with kitchen, into a ComBungalow. At the same time, we achieve a high quality of living through the combined know-how and promote community togetherness.
Benefits and advantages of the Open Source ComBungalow Community
Cost distribution (sharing)
Networking with skillfull help
exchange of experiences
Self-realization and realization of the own fables
Worldwide available standard
Free download (construction, architects and construction plans, parts lists, know-how, drawings, etc.)
Continuous improvement
Cost division due common acquisitions
Modular system
Inexpensive modules with timber construction
Expandable with different modules
transportable
interchangeable
Individually combinable
High-quality
Latest building technology

There are currently delays in the realization. The exact location is again in question.
After visiting some beautiful properties, we were to decide, to buy one of them. We talked to some Dominican friends about this issue. From them we have learned that the best building sites on the beach, are offered overpriced. They advised us to be careful, with supposed bargains, because there were often fraudsters at work. Many have lost all their money getting into a trap. We also learned that the legitimate possession of a property is only the first minor hurdle. Anyone who wants to build a commercial or tourist property would need a lot of expensive permits. Sometimes years would pass until it is clear whether or not construction is allowed. It is unpredictable for us to know,  how many costs and approval times we will have.
These risks were not known before. With these conditions, we are not longer willing, to realize our HolyDays project here. For this reason, we are hereby officially rowing back with the project. In this regard, we will take back all postings and offers.
Deferred is not suspended. ;-)
If things don't realize easy, its because they should not be. It's not good to force them.
We are curious what will open up instead.
Sunny greetings
LEO & MARIA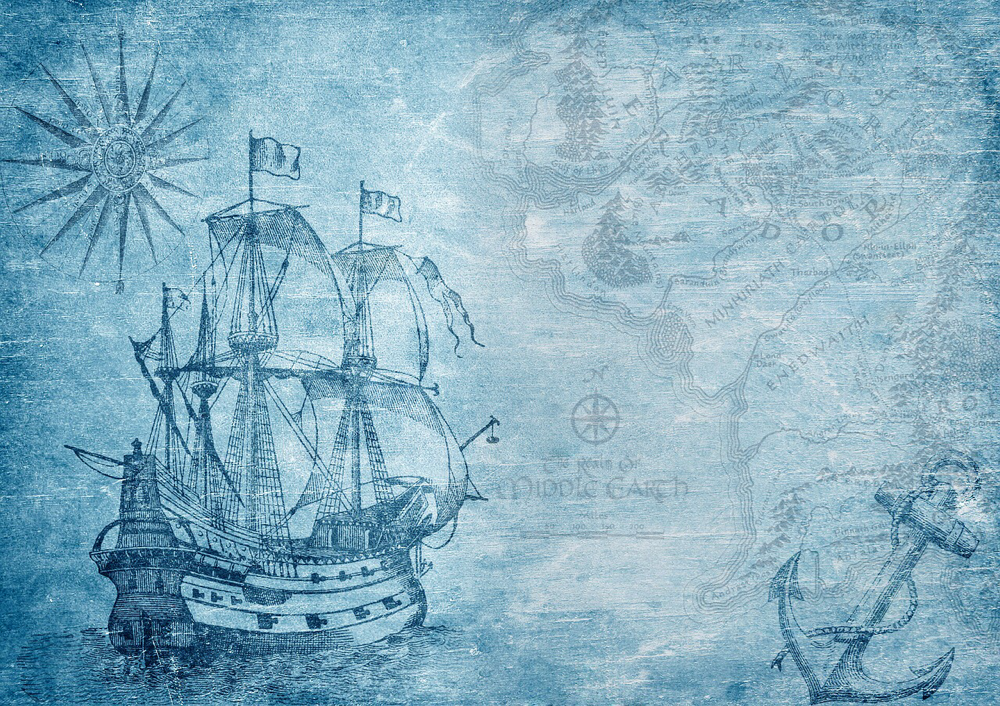 For the reasons we have mentioned bevore, the Dominican Republic will not be the location for the first ComBungalow project "HolyDays". The second project "Nature-Com-Village SAMANA" can still stay in the DomRep. The 8 hectare property, far out of town, offers other benefits. However, SAMANA will not be built until the first project is completed.
We are happy about the many positive resonances and people who want to participate. So far, three pioneers and two craftsmen have gathered in our communinity. We all are looking forward to get started.What is missing is the right property for our first project. That's why we're looking for land for our HolyDays ComBungalow. We gratefully accept suggestions.
In the meantime, of course, we continue to make contacts and bring the development of ComBungalows, in the forum. Your ideas and contributions are very welcome.
Sunny greetings
LEO & MARIA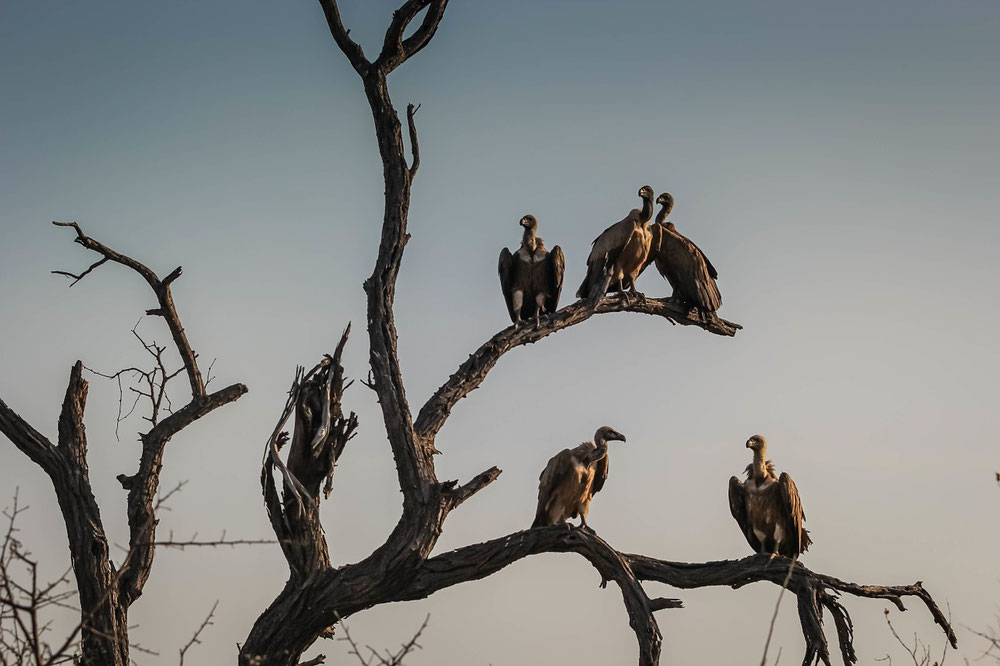 We don't want venture capital!
Today I got an offer from a risk capital investor. Lidie F. has graciously condescended herself to make the following suggestion: "I'm ready to work with you and to make an investment of between € 5,000 and € 15 Mio. in debt financing."
But what does it mean exactly? It means that the investor wants to have his risk capital duly paid back. The result is that the interest returns from the project become the main target.  People, animals or plants are not any longer the centerpoint, but the "Return of Invest."
The return of the monthly interest-bearings become a strict duty. This brings the necessity, through exploitation and usury, in order to be able to repay the (unnecessarily made) debts on time. If not ee are threatened with bankruptcy and foreclosure. Who is doing a huge favor to whom?
Instead of escaping the hamster wheel, a much more exhausting contract is being cemented.
Until full repayment, the investor is the owner of the project. He becomes the main determiner and co-decision maker in all important matters. His interests are at the center of all efforts.
STOP!
Let's put Lidi and all her debt capital vultures!
It goes ahead at a snail's pace, if we leave out this expensive "money turbo". But it will be more funny and consistent for everyone else.
Sunny greetings
LEO